O nas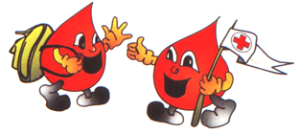 Polski Czerwony Krzyż to najstarsza organizacja humanitarna w Polsce, jest częścią Międzynarodowego Czerwonego Krzyża i Czerwonego Półksiężyca. Założycielem i twórcą ruchu CK jest Henry Dunant (1826-1910) kupiec szwajcarski z Genewy, pierwszy laureat  Pokojowej Nagrody Nobla (1901). W działalności kierujemy się 7 zasadami : humanitaryzmem, bezstronnością, neutralnością, niezależnością, dobrowolnością, jednością i powszechnością. Celem PCK jest zapobieganie ludzkim cierpieniom, łagodzenie ich skutków oraz ochrona ludzkiej godności bez dyskryminacji na tle narodowości, rasy , płci, przekonań religijnych lub politycznych.
Znak Czerwonego Krzyża to równoramienny czerwony krzyż na białym polu składający się z 5 kwadratów, który jest znakiem chronionym. Polski Czerwony Krzyż działa na podstawie Ustawy z dnia 16 listopada 1964r. o Polskim Czerwonym Krzyżu (Dz.U.Nr 41 poz. 276) oraz wydanego na jej podstawie Statutu PCK zatwierdzonego Rozporządzeniem Rady Ministrów z dnia 20 września 2011 (Dz.U.Nr 217, poz. 1284).
Oddział Rejonowy PCK w Koninie jest jednostką organizacyjną podlegającą  strukturalnie pod Wielkopolski Oddział Okręgowy PCK w Poznaniu , dalej pod Zarząd Główny PCK w Warszawie.  Swoim zasięgiem działalności obejmujemy miasto Konin i powiat koniński.